Our State of the Nation Report: are women better with money?
Women are better money managers than men, with lenders believing they are a safer bet to repay their debts, the latest snapshot of Australia's credit scores and financial attitudes has found.
Credit Simple's annual State of the Nation Report shows that women have higher credit ratings in almost every city and region in Australia.
This is despite the gender pay gap, and despite men thinking they are better at juggling money than women.
Credit Simple CEO David Scognamiglio said 65 per cent of Australians don't know their credit scores, which could be costing them hundreds, if not thousands, of dollars per year.
"Women should have more confidence in managing their finances because, broadly speaking, they're doing a better job," he said.
"At the end of the day, your credit score costs you money. On average, Australian women have a score of 796, compared to only 778 for men.
"That is why in many cases, women should be able to demand a better deal on home loans, credit cards, insurance policies and electricity prices than men."
Australia's mortgage and credit card market is worth $1.8 trillion1, with the average home loan totalling $372,90222.
Key findings:
• Top scores – On average, Canberrans have the highest credit ratings in Australia, proving that public servants (42% of the ACT workforce) are the best money managers in the country – even though 91% of them would like to be better at it.
• Top states – Generally speaking, the further south you go, the higher the credit ratings, with the ACT, Tasmania and Victoria being the standout performers and Queensland, Northern Territory and Western Australia trailing the national average.
• Gender – women have higher credit ratings than men in almost every city and region in Australia, except in the Northern Territory.
• Biggest difference – Of all major cities, the widest gap in credit scores between women and men occurs in Melbourne, where women outperform men by a whopping 27 points.
However, the report found large gaps between perceptions and reality in how we manage money.
Men are more confident with their money than women (32% compared to 23%) and more of them feel they are good budgeters (32% vs 23%).
A whopping 65% of Australians don't know their credit scores and, of those who do, only 11% check it weekly.
What is a credit score and what does it mean?
A credit score is a number between 0 and 1,000 that indicates how credit-worthy you are, and how likely you are to pay your bills on time. Most credit scores are between 300 and 850. The higher the score, the better your credit rating is.
"The good thing about knowing your credit score is that you can actively work to improve it," Mr Scognamiglio said.
"Paying your accounts on time might seem obvious, but it's important to note that when you default on a payment that black mark stays on your record for five years.
"We also advise people to minimise your applications for credit. Applying for too many loans, including credit cards, doesn't look good."
Top 5 tips to improve your credit score:
Your score is made up of many things, such as payment defaults, court judgments, how often you've applied for credit, and even if your partner defaults on a debt that has your name on it.
1. Make sure you pay your bills on time
Until relatively recently only your 'bad' financial behaviour of late or missed payments showed up on your credit score. But changes to the system mean both your good behaviour, as well as your bad is recorded. Therefore, the easiest thing to do is to ensure you have your accounts up to date and keep them up to date. A consumer who has a good track record of paying for a credit product on time is likely to keep doing that – and that's what companies love.
2. Collect birthdays
We all do it, but we can't control it: growing old. History shows that the older a person gets the more responsible they become with their credit and spending, so your credit score reflects this a wee bit. Young people will usually have a lower credit score than older people.
3. Minimise your applications for credit
Shopping around for a new credit card or home loan can save you money. But applying for too many of them can actually lower your credit rating. If you're constantly applying for small loans or have a lot of enquiries on your file within a short time period, then this will negatively impact your score.
For example, applying for many credit cards within a few years is not ideal.
Having a mortgage is more a good thing than a bad thing. But having to constantly get new loans or credit cards doesn't look good. Data shows that consumers who constantly apply for more credit end up significantly more likely to default.
4. If you've defaulted, pay up
The default will stay on your file for five years regardless of whether or not you pay it, but if you pay it off, it will reduce the negative impact and make you look more responsible. Over time the impact of defaults will reduce. If you've got two or more unpaid debts then this will impact your score quite significantly, as well as not paying on time.
5. Budget
68% of Aussies think they are good at budgeting, however, nearly 80% would like to be better at it. It's nice to have champagne taste on a beer budget, but our advice to you is try and stick to beer while you work on your credit score.
For  your free credit score and report, visit www.creditsimple.com.au.
To read the report, click below.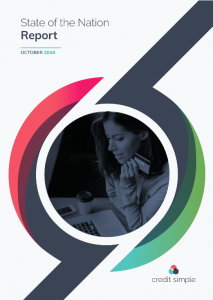 Media enquiries: Apollo Communications
Adam Connolly 0417 170 084
1illion data and analytics team estimates from consumer credit bureau.
2illion consumer credit bureau.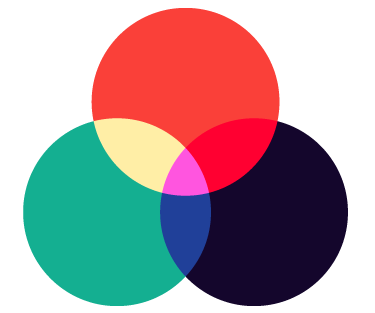 Credit Simple gives all Australians free access to their credit score, as well as their detailed credit report. See how your credit score compares by age, gender and community and gain valuable insights into what it all means.
All stories by: Credit Simple