Getting a home loan as a doctor
In Australia, some lenders are willing to offer doctors in the healthcare field benefits they might not extend to people in other professions.
The main justification is around earning potential: doctors are in demand and a doctor's salary is usually on the higher end (or is likely to get there eventually in the case of younger doctors).
It has nothing to do with the importance of the profession to society or with any government regulation favouring doctors. Any preference given to doctors is at the sole discretion of the lender.
What home loan benefits are available to doctors?
One of the biggest benefits available to doctors is the ability to get a low-deposit home loan without having to pay the additional insurance premium associated with a low-deposit loan. This insurance premium is called Lender's Mortgage Insurance (LMI).
Most banks require a 20% down payment, so the typical person would need to put down $200,000 of their own money in order to take out a loan on a property that costs $1M (for simplicity's sake, we'll ignore taxes like stamp duty).
Some banks will still lend you the money with a smaller deposit of anywhere from 5-15%, but that's when they'll tack on the LMI, which you can pay upfront along with your deposit or pay off over time with your loan.
However, if you're an eligible doctor, some banks will waive the LMI if your deposit is below that 20% threshold.
What about interest rates?
Certain brokers claim they can help doctors get better interest rates and achieve a higher borrowing capacity, but you'll need to take that up with your broker – as no one is entitled to any specific interest rate or higher borrowing capacity until the lender has adequately assessed the application.
Which banks offer these mortgage benefits to doctors?
Currently, the only banks offering LMI waivers for medical professionals is Commonwealth Bank, ANZ and Westpac123.
How do you get access to an LMI waiver?
One effective way to get an LMI waiver is to go through a broker. A broker usually has connections with more than one bank and can help you get all your paperwork in order – for example evidence of membership to relevant medical associations.
You'll also want to have your credit score and report handy so the broker knows where you stand financially.
Luckily you can access your credit report and score for free through Credit Simple.
What types of doctors are eligible for LMI waivers?
An LMI waiver for medical professionals is usually only available for practicing doctors like dentists, general practitioners, optometrists, surgeons, pathologists, veterinarians and the like.
Lenders will usually have a list of qualifying medical professions they'll extend the waiver to.
Nurses aren't usually eligible for LMI waivers, although some allied health professionals like chiropractors may be.
Are home buyers in non-medical professions eligible for LMI waivers?
Some banks will offer LMI waivers to other high-profile professionals like:
Accountants
Lawyers
Professional athletes and entertainers
If you work in one of these professions, you will most likely need to have a salary above a certain threshold and demonstrate membership in a relevant professional association. Going through a broker is also a good way to gain access to one of these waivers if you are in a high-income, high-prestige, non-medical profession.

1. http://www.wilsonfinancial.com.au/wilson-financial-blog/medicalprofessional-package-offer
2. https://www.yourinvestmentpropertymag.com.au/news/who-can-access-lmi-waivers-271997.aspx
3. https://www.ratecity.com.au/home-loans/for-doctors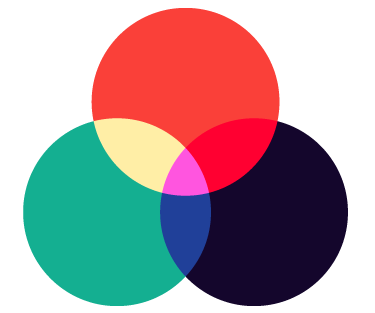 Credit Simple gives all Australians free access to their credit score, as well as their detailed credit report. See how your credit score compares by age, gender and community and gain valuable insights into what it all means.
All stories by: Credit Simple