Five hacks to help you spend less this Christmas
With COVID-19 lockdowns and restriction across much of the country, it is estimated Aussies will spend $18.8 billion this Christmas1, down from $25 billion last year2.
So as we get ready for work Christmas parties, catch ups with friends and family and planning the Christmas shopping, it is also the time of year where it can be handy to stash away a few extra dollars.
The average household will spend $9693, predominantly on presents and travel. Although with border restrictions, the latter is still a bit of a question mark.
To help you spread a bit of festive cheer, we've pulled together a list 5 things you can do now to help you spend less, and ultimately save more, this Christmas.
Round it up
A really simple way to boost your savings is to round up your spending.
There are a number of banks and apps that let you round up your transactions to the nearest dollar, or $5, with the loose change being sent to your nominated savings account.
All you need to do is set and forget. The added bonus is that if you send the change to a high interest savings account, you will also earn interest on that money. Win-win!
Bargain hunt
Have an idea of what you're getting the kids, your partner, your family?
Plan your Christmas shopping list ahead of time and shop the sales. Retailers are constantly having sales to encourage consumers to spend with them. This extends to online shopping as well as in-store, meaning you can compare prices across multiple sites and find the best deal.
Also keep an eye out for Black Friday (27 November) and Cyber Monday sales (30 November) as many of the major retailers across fashion, tech, homewares and even travel go on sale.
Coupons, discount codes and rewards
Do you have points sitting on your Flybuys, credit cards or frequent flyers accounts?
Have a look at your rewards cards and see if you have any points available. You can redeem these in time for Christmas for groceries, travel, or presents.
Also check out bargain sites such as Ozbargain, Groupon or the offers section on our website. They combine online coupon and discount codes, providing you with the best deals with minimal effort.
Kris Kringle is your mate
Also known as Secret Santa, Kris Kringle isn't just for the office Christmas party, it's a fun way to shop for family and friends. Get together with your loved ones, set a realistic price cap, write down names on a piece of paper and pull one out of a hat.
You can also write down two or three gift ideas you'd want. That way you and your family are shopping to a budget and hopefully you get what you want!
Make the most of your tax return
Have you lodged your 2019/2020 tax return? Now's the perfect time.
If you're eligible for a refund, you can put some of that money into buying Christmas gifts, food and drinks, or set some funds aside for a summer holiday.
2020 has been tough for many of us. But that doesn't mean you have to miss out on the festivities. As the old saying goes, fail to plan and you plan to fail.
Start thinking about your savings and spending for 2021 and start setting aside next year's fund, this year. You can also track your spending throughout the year and find ways to make your money work harder for you with the Credit Simple app.
________________________________
1 https://www.finder.com.au/australias-christmas-spending-statistics
2 https://www.finder.com.au/christmas-spending-statistics-2018
3 https://www.finder.com.au/australias-christmas-spending-statistics
The information in this blog post is general in nature and does not constitute personal financial or professional advice. It is not intended to address the circumstances of any particular individual. We do not guarantee the accuracy and completeness of the information and you should not rely on it. Before making any decisions, it is important for you to consider your personal situation, make independent enquiries and seek appropriate tax, legal and other professional advice.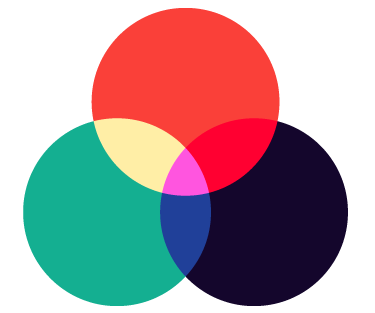 Credit Simple gives all Australians free access to their credit score, as well as their detailed credit report. See how your credit score compares by age, gender and community and gain valuable insights into what it all means.
All stories by: Credit Simple